Owner of a house who to renewal is ready?
You want to boost the value of your property for rental?
With more than 20 years experience in renovations We know better than anyone what to do and what is involved. We provide a complete approach Of your project.
We provide a smooth coordination before and during the works and make a difference by:
Preparing a realistic budget estimate so you know where you stand and what to expect.
From making a preliminary design to the final design in line with your wishes. This based on the necessary plans for techniques, for finishes as well as 3D visualizations.
Preparation of a final price proposal based on the final chosen design and materials. Quotes are prepared in three parts Demolition Works - Techniques - Finishing.
After the approval of the total budget, we make a plan for the execution for technique and finishing. We order the necessary materials and link a schedule to this.
All parties involved come together (client, architect, engineer, EPB, safety coordination,....) and we talk everything through together.
Photographs are taken regularly during the works and the necessary feedback is given.

At crucial moments, there are consultation moments to keep everything on track and in good working order.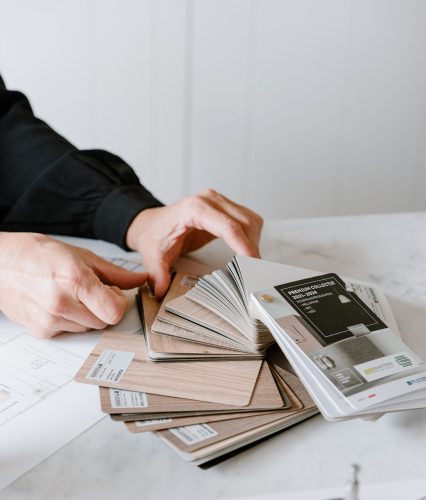 The Finest, a crazy idea,
we are in!
We would forward to meeting you!