01 fine (adjective, adverb); a good feeling, a good feeling. We develop everything beautifully with a special focus on every detail.
02 best (adjective; superlative of good); hHighly valued, doing something to the best of one's ability. We do our utmost best to bring the project to a successful conclusion.
03. op-ti-mal (adjective, adverb); very good, in the best way, we optimise all processes of the project to ensure a smooth completion of the works.
04. Heidi De Meersman (v); interior designer. Joost Michiels (m); contractor. We combine our talents: offer you the best of ourselves.
Here we would like to share with you everything we stand for.
We listen to your housing needs and challenges, from the current situation to the desired outcome and in between.
We design according to your specifications and harmonise aesthetic wishes and technical challenges at the same time.
What we do, we do well!
We never go for half work, otherwise we would start!
Renovation is not an exact science, but we handle your budget and savings in a responsible manner.
We go for a project that meets your expectations.
WeSimply are 'the finest'
At least according to our mothers!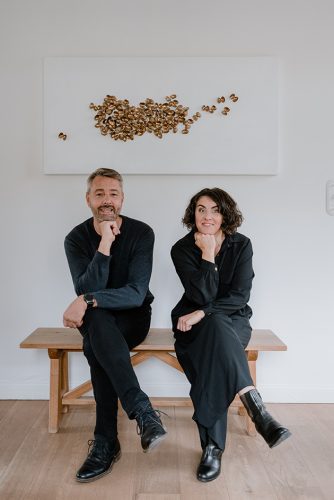 The Finest, a crazy idea,
we are in!
We would forward to meeting you!